Queen's Birthday honours: Professor Ranjeny Thomas
Contact magazine is celebrating the outstanding UQ scientists recognised during this year's Queen's Birthday honours. In this story, we feature Arthritis Queensland Chair of Rheumatology Professor Ranjeny Thomas, from UQ's Diamantina Institute.
"For me, research is simply something I can't let go – my mind is forever wondering, imagining, questioning and designing new things."
---
As a clinical rheumatologist, Professor Ranjeny Thomas has always been driven to find out why the immune system 'misbehaves' as it does to cause autoimmune diseases like rheumatoid arthritis.
For almost 30 years, she has dedicated her career to researching the basic mechanisms of immunity and cell function in autoimmune disease, contributing major insights into the development of the disease and leading to the development of innovative immunotherapies. 
In June, her significant service to medical education, research and rheumatology was recognised when she was awarded a Member of the Order of Australia (AM) – an honour she said acknowledges her progress towards her vision of not just treating but preventing rheumatoid arthritis and other autoimmune diseases.
"My vision is to eliminate the burden on people and the healthcare system for the autoimmune disease rheumatoid arthritis, through person-centred proactive preventative strategies and transformative Australian technology," Professor Thomas said.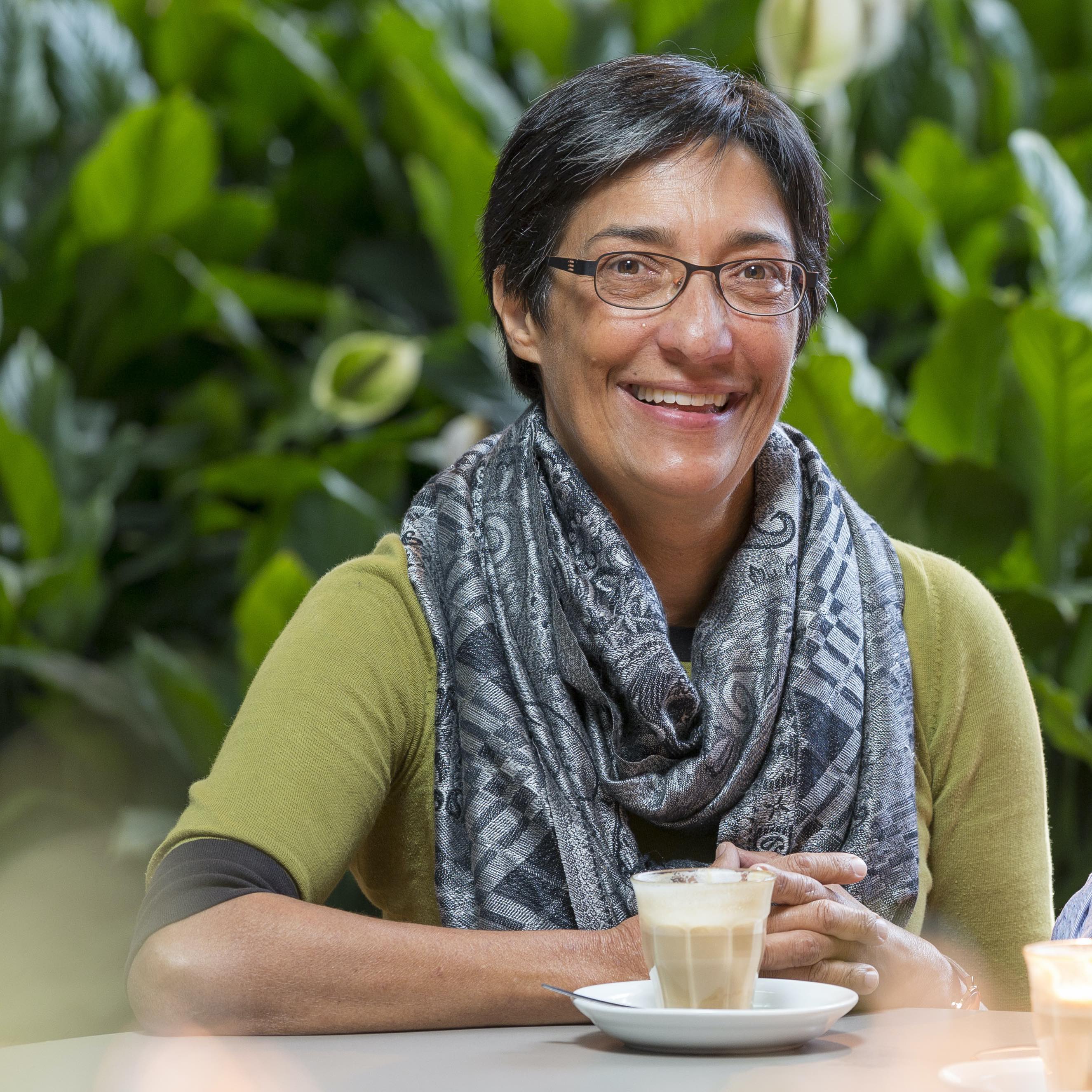 "Achieving this will have spin-off benefits for prevention of other autoimmune diseases.
"The award itself, and the many people who have been in touch to congratulate me since, give me a sense of a milestone, a moment to stop and celebrate how far we have come, and encouragement to carry on."
Throughout Professor Thomas's career, there have been many milestones worth celebrating.
In 1994, she was appointed Queensland's first academic rheumatologist thanks to ongoing support from Arthritis Queensland.
In 2003, her research, funded by a National Health and Medical Research Council (NHMRC) project grant, showed that by turning off a key molecule (NF-kB), the conductors of the immune system orchestra known as dendritic cells could be changed to silence the immune system, rather than activate it.
This breakthrough research led Professor Thomas and her team to develop a practical solution to alter dendritic cells in the body with liposome nanoparticles – a 'tolerising immunotherapy' that targets the cause of disease, not just the symptoms.
Professor Thomas approached UniQuest with her discovery and, in 2006, founded spin-off company Dendright Pty Ltd with support from Australian and Queensland Government commercialisation grants – a decision she says was influenced by her "mentor" and cervical cancer vaccine pioneer Professor Ian Frazer.
"I realised that the only way to get a discovery to a product that would actually help people was through commercialisation."
A major step towards commercialisation was achieved in 2013 when Dendright entered into a partnership with US pharmaceutical company Janssen Biotech, Inc, to develop the antigen specific immune tolerance induction (ASITI) liposome technology to a phase 1 clinical trial.
In 2015, a proof-of-concept clinical trial run by UQ and the Rheumatology department at the Princess Alexandra (PA) Hospital showed that dendritic cell immunotherapy was safe, modified the immune system and reduced inflammation in rheumatoid arthritis patients. In 2017, the phase 1 clinical trial of liposomes commenced, bringing hope to an estimated 23 million sufferers worldwide. 
The team has also received US funding to develop the ASITI technology to treat type 1 diabetes.
Among the highlights, there have also been many challenges to overcome, with Professor Thomas noting the similarities between those who live with disease and those who are trying to cure it.
"Having a disease is like doing research: it's big and small battles fought daily, conquered sometimes, character-building always."
However, Professor Thomas said despite the challenges, her research is something she "can't let go".
"I love writing and speaking about it, and inspiring and teaching others from the wellspring of my own passion," she said.
"I love the thrill of the chase, the pleasure of seeing my students and post-docs succeed, and I share the joy when patients get control over a disease."
More patients are set to benefit from Professor Thomas's research, thanks to a partnership between UQ and global biotechnology company CSL Limited to develop and commercialise the technology to treat Sjogren's syndrome, another autoimmune disease.
Professor Thomas says she appreciates the support she has received from UQ and UniQuest to turn her research into treatments that could help millions of people around the world.
"UQ is a wonderful place to work, with top facilities, researchers and leadership," she said.
"The diversity of recipients of the Queen's Birthday awards really showcases the breadth and depth of the impact UQ has in the community, the country and the world.
"UQ and UniQuest have been so supportive of me and my team over many years, and it is my honour to bring credit to the University through this award."
Professor Thomas joins fellow UQ researchers Professor Perry Bartlett, from the Queensland Brain Institute; Professor Tamara Davis, from the School of Mathematics and Physics; Professor Kaye Basford, from the School of Biomedical Sciences; and Professor Jeffrey Lipman, from the Faculty of Medicine, in receiving Queen's Birthday honours.
Image credit: Science Photo Library/Getty Images
---