Global Connection is an event series created by alumni for alumni, to help you stay connected with UQ and fellow alumni. These casual events are a great opportunity to meet for drinks and networking. 
This event will be held via Zoom, and is open to all UQ alumni with an interest in Japan! If you know any UQ alumni who might enjoy this event, please share it with them!
Join the event:
The University of Queensland Global Connection - Japan Alumni via HummingByrd Inc. 
Join Zoom Meeting: https://us02web.zoom.us/j/84520946734
Your alumni host: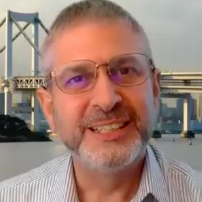 Tim Tout, BA '90, MBA '98
As Co-founder, Managing Director and Executive Coach of HummingByrd Inc., I am focused on maximising the potential of people and organisations to make a positive impact on the world around us. I have a strong entrepreneurial spirit and my career covers leadership positions in the agricultural, fashion retail, tertiary education and training & development sectors.  I am currently Co-Vice Chair of the Technology, Innovation, Education & Research Committee for the Australia & New Zealand Chamber of Commerce in Japan. Connect with Tim on LinkedIn or email tim.tout@hummingbyrdinc.com
About Alumni events
UQ alumni and community events take place in-person and online, across the globe, throughout the year. UQ alumni are invited to join the UQ ChangeMakers platform to access early event registrations, benefits and discounts.