3T Event: The Asia Minor Catastrophe - the crime and the courage (in person)
21 September 2022

10:00am

–

12:00pm
Join us at The Women's College as UQ alum Associate Professor Con Aroney AM shares his historical knowledge of the Asia Minor Catastrophe. The event begins with morning tea, and concludes with an optional lunch (additional cost).
The year 2022 marks the 100th anniversary of the catastrophic events which changed the face of modern Greece forever, the Greco-Turkish War. Associate Professor Con Aroney, AM's talk, 'The Asia Minor Catastrophe – the Crime and the Courage', will describe the history of Greeks in Asia Minor from ancient times and the political events leading up to the destruction of Smyrna in 1922.
The talk will frame the events of the catastrophe through the eyes of his grandparents and great-grandparents from the Caris and Girdis families who suffered and passed away in the conflagration.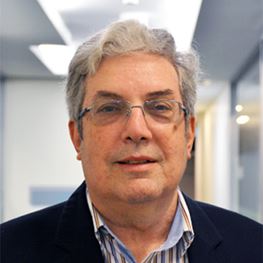 Meet the Presenter: Associate Professor Con Aroney
Associate Professor Con Aroney, AM (MBBS 1979, MD 1991), is an interventional cardiologist, specializing in structural interventions. In 1987, he received a scholarship to Harvard Medical School, Boston, USA, where he worked as a clinical and research fellow and completed research for a doctorate of medicine.
He is the previous principal author of the National Guidelines for the Management of Heart Attack and National Chairman of the Clinical Issues of the Heart Foundation. He was named Queensland Whistleblower of the Year in 2005 for revelations about inadequate cardiac services in the Prince Charles Hospital, where he was Director of the Coronary Care Unit.
About Alumni events
UQ alumni and community events take place in-person and online, across the globe, throughout the year. UQ alumni are invited to join the UQ ChangeMakers platform to access early event registrations, benefits and discounts.