Is the COVID-19 pandemic disrupting your career plans? How can you remain relevant at your workplace and what skills should you focus on to adapt to the new normal? Is it the right time for a career change?




 
While everyone is trying to flatten the curve to combat COVID-19, what steps are you taking to try to stay ahead of your financial curve? And what smart money moves should you be making now that could serve you well into the future?

 
YouTube sensation Slaiman and Kate from 'Whealth by Slaiman' gained 2 million subscribers while studying Law/Pharmacy at UQ. Slaiman and Kate share quick tips of how you can boost your social media presence effectively. 
---
Listen to UQ's critical thinking expert, Dr Peter Ellerton from the comfort of your own home or office. In this one hour session, Dr Peter Ellerton shared how you can use the power of critical thinking to tackle difficult topics such as climate change denial and COVID-19.

This webinar was proudly hosted by four Young Alumni Advisory Board members Avrithi, Eka, Caty and Tim.
 
---
GM crops are currently grown on almost 200 million hectares in 25 different countries. This presentation by Professor Ian Godwin will focus on the benefits and risks associated with these crops, and outline some of the exciting new breeding technologies.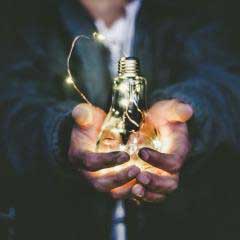 In the midst of a global pandemic and upheaval that comes with it, creative pursuits can be bogged down by uncertainty, anxiety and isolation. How can one write about the world when it looks so different than it did a few months ago? UQ's panel of authors and experts will draw upon their own experience to discuss how to continue one's creative journey during times of disruption.
Click here for podcasts