In November, we celebrated the 10th Steve Irwin Memorial Lecture with UQ's Professor Craig Franklin. He shared his experiences of working closely with Steve and the Irwin family, protecting and studying crocodiles.
Bacteria are becoming increasingly impervious to the drugs we use to kill them, and we aren't discovering enough new antibiotics to replace those losing their edge.
From living with baboons in Ethiopia to surviving an encounter with polar bears in Canada. Find out how a chance meeting with Sir David Attenborough forever changed the life of UQ science graduate Dr Chadden Hunter.
At a time when the world is facing more uncertainty than ever, Contact stepped into the studio with professional artist and UQ PhD student Georgina Hooper to reflect on her mindful art practice and ask how to use art for enlightenment.
Award-winning lecturer and 2013 3MT winner, Dr Michael Thai talks about how he learned to step outside his comfort zone.
Son of Vietnamese refugees, Dr Michael Thai, was the first member of his family to go to university.
By the time Francis Nona was 12 years old, he'd attended 13 different schools and, at times, his family was homeless.
Francis, a proud Badulaig man, is now a lecturer at UQ's School of Public Health. He has previously worked as a Clinic Manager and Acting CEO in an Aboriginal and Torres Strait Islander Community Controlled Health Organisation in regional Queensland, as well as a registered nurse.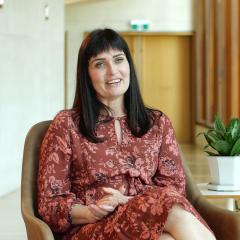 Professor Kim Wilkins has always been happiest when immersed in a good story. 
But after spending much of her early working life in a number of fast-food outlets, even she couldn't imagine she would one day have a successful literature career. 
Rugby Union, like most sports, has been revealed as very vulnerable during COVID-19. So, where is rugby headed and how can we future proof the sport?
Hear from experts during a 'Future of Rugby' panel discussion where we will explore everything from the strong performance of grassroots rugby to competing on an international stage.
 
A lot of promises have been made globally to achieve the Paris Agreement commitments by 2030, including in the agriculture industry. But how likely are we to see these promises fulfilled? 
As we grapple with the twin challenges of a growing global population and a changing climate, we know farming will need to change. We need to produce more with less: less water, less energy, less land, and fewer emissions.
With the relentless assault of worrying, sad or tragic news through the pandemic, there has been a societal tendency to dwell on negativity and assume the worst.
Hear from expert UQ researchers and alumni as they explore the science of positivity and share tips for building resilience.
Around the world, we're seeing the increasing incidence of extreme weather events and natural disasters as the impact of our changing climate becomes more apparent.

However, the research is in – and there are solutions to these challenges. We just need to be brave enough to take them on.
Hear from UQ's new Vice-Chancellor and President Professor Deborah Terry AO and special guests, successful businessman and newly appointed member of Australia's National COVID-19 Commission, Mr Andrew N. Liveris AO, and CEO of UniQuest, Dr Dean Moss.
We welcome all alumni to join us to get finance fit!​ What are your financial goals for next year and into the future? Want to pay off your HECS debt early and live debt free?
We're excited to welcome back UQ alumni Effie Zahos, Editor-at-large at Canstar and Channel 9 TODAY Show's finance expert, and Andrew Courtney, Director of Plenitude Wealth, as our resident finance panellists this year.
We're excited to welcome back UQ alumni Effie Zahos, Editor-at-large at Canstar and Channel 9 TODAY Show's finance expert, and Andrew Courtney, Director of Plenitude Wealth, as our resident finance panellists this year.
This free series is proudly hosted by the UQ Young Alumni Advisory Board.
 
This webinar covers everything you need to know to grow your wealth. From smart investment strategies on a small budget to simple ways to boost your superannuation without having to put in an extra cent. Learn to be 'super' fit! During the webinar, hear from our finance experts as they will share their top tips about different types of investments and simple strategies to help you achieve your financial goals.
 
Are you looking for more meaningful work? Want to monetise a passion project? Or simply curious about starting your own business? This event is for you!
Featuring three entrepreneurial panellists, Josh Case, Holly Hunt and Pablo Farias Navarro, the 'starting a side hustle' workshop will help you to gain the motivation, inspiration and confidence to bring your ideas to life.
What makes an effective leader and how can you use leadership skills to elevate your career? In this professional development workshop you will hear from a panel of experts who will share their experience and practical tips on how to develop your leadership capabilities to grow your career. 
 
During the one hour webinar, hear from our finance expert panellists Andrew Courtney, Effie Zahos and Dr Adrian Raftery (Mr Taxman) where they will share their top tips to help you can get the most out of your 2021 tax return!
Thinking about investing during COVID-19? Is it a right time to buy your first property? What about investing in shares or changing your super strategies? With the current economic outlook, how should you navigate through these uncertainties to make the right investment moves? Is it possible to diversify your investment portfolio and maintain a healthy wealth management profile during an economic downturn? Hear from three personal finance experts Effie Zahos, Professor Shaun Bond and Andrew Courtney.
Have you ever wished you had someone to bounce an idea about work? A mentor to coach you through a salary negotiation, seek advice on your CV or to help navigate the next step of your career as a young professional? Join us in this one-hour webinar where you will hear from UQ mentoring experts.

 
The workshop included, personal tax hacks – tips on how to maximise your return, with a focus on what you can claim back from your WFH arrangements, record keeping – making tax time easy, business tax hacks - tips on how to maximise business related expenses through GST and depreciation, Q&A session with Nathan Watt.
Is the COVID-19 pandemic disrupting your career plans? How can you remain relevant at your workplace and what skills should you focus on to adapt to the new normal? Is it the right time for a career change?


 
While everyone is trying to flatten the curve to combat COVID-19, what steps are you taking to try to stay ahead of your financial curve? And what smart money moves should you be making now that could serve you well into the future?

 
YouTube sensation Slaiman and Kate from 'Whealth by Slaiman' gained 2 million subscribers while studying Law/Pharmacy at UQ. Slaiman and Kate share quick tips of how you can boost your social media presence effectively. 
Listen to UQ's critical thinking expert, Dr Peter Ellerton from the comfort of your own home or office. In this one hour session, Dr Peter Ellerton shared how you can use the power of critical thinking to tackle difficult topics such as climate change denial and COVID-19.

This webinar was proudly hosted by four Young Alumni Advisory Board members Avrithi, Eka, Caty and Tim.
According to Credit Suisse, Australia is the world's most prosperous country. Why then, are some communities mired in poverty? The panel includes Professor Peter Greste, Joshua Creamer, Tim Nicholls MP, Gene Tunny and Karyn Walsh AM.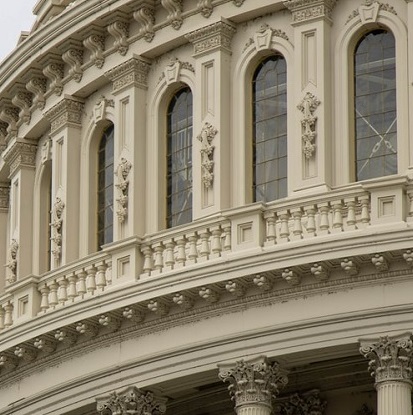 The election of Donald Trump to arguably the most powerful presidency in the world sent shockwaves through the global community. While many rejoiced his challenging of the global order from NATO to China, others feared he lacked the temperament and judgment to lead the US on the world stage.
We all have smoke detector alarms built in. Rather than a loud beep, we feel a tenseness in the body, a racing heart, a quickening of the breath – the collective of these symptoms is known as anxiety. Anxiety is one of the most common mental health conditions in Australia, with one in four people experiencing it at some stage in their life.
After months of isolation and economic strain, pressure is mounting to create a trans-Tasman tourism bubble. As many people gear up to book their first holiday or family visit across the Tasman, others are more concerned about the potential risks that travel between Australia and New Zealand could create. In this webinar, our expert panel will discuss the likelihood and logistics of a trans-Tasman travel bubble, and the risks and benefits it would bring to both Australia and New Zealand.
 
GM crops are currently grown on almost 200 million hectares in 25 different countries. This presentation by Professor Ian Godwin will focus on the benefits and risks associated with these crops, and outline some of the exciting new breeding technologies.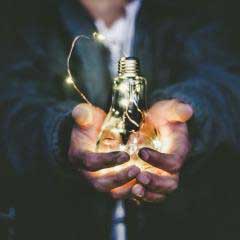 In the midst of a global pandemic and upheaval that comes with it, creative pursuits can be bogged down by uncertainty, anxiety and isolation. How can one write about the world when it looks so different than it did a few months ago? UQ's panel of authors and experts will draw upon their own experience to discuss how to continue one's creative journey during times of disruption.
This event took place on UQ Giving Day 2020 on Wednesday 21 October. In this webinar, we ventured behind the scenes of UQ's COVID-19 vaccine team, to learn more about the development of this promising vaccine candidate and the next steps towards manufacturing.
We also explored how our global community of ChangeMakers have stepped in to support UQ's research and community outreach during the pandemic – from mental health intervention, to providing meals, emergency accommodation and financial grants to the most needy.
Click here for podcasts